Garden Design in the Cotswolds: A Case Study
This garden design project brought harmony and function to Mr and Mrs Plews' outdoor space. Having bought and installed a brand new summer house and conservatory, our clients wanted their garden to complement and incorporate these new features.
Our client felt that their brand new summer house and conservatory bore no relationship to their garden and landscape beyond. The new conservatory especially disrupted the layout of the existing garden. They wanted all areas of their outdoor space to have a sense of cohesion, leading from one feature to the next without discord.
Part of this union would require the installation of a new pathway that linked these features together, as well as plans for a new layout. Keen growers, we dugout a border along the path for Mr and Mrs Plews to fill with their annuals and perrinilas. Our clients also wanted us to create a circular seating area so they could enjoy an evening in or outside their summerhouse. To the side of their property they also needed a new driveway leading the the garage.
This project took 8 weeks.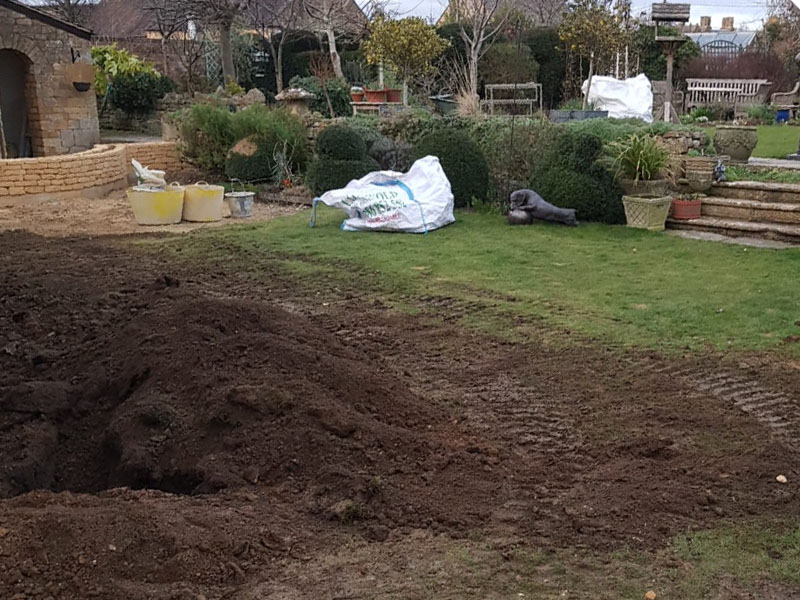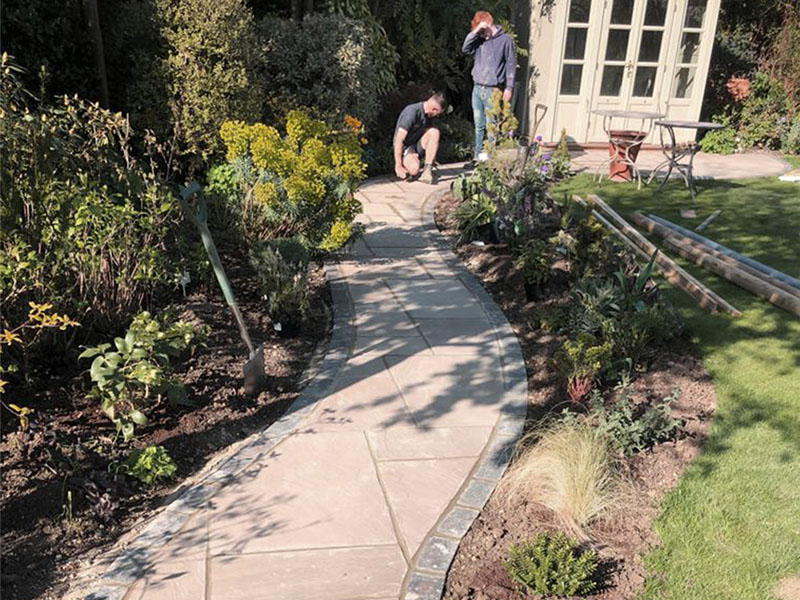 Levelling Out The Grounds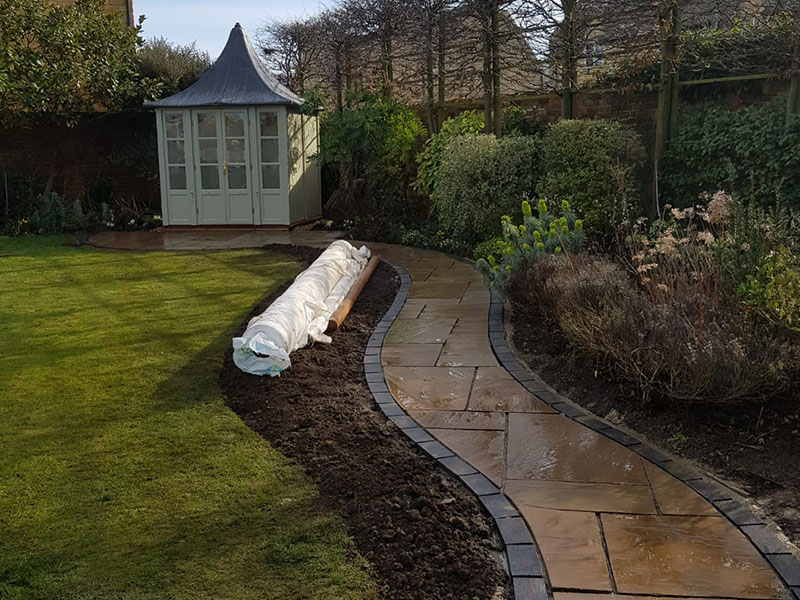 The biggest challenge our designers faced was working with the differing levels of the garden. The exisiting ground was very steep and required a great deal of planning to ensure a gradual decline from the top to the bottom of the outdoor space. We also installed a few steps.
Summer House Paving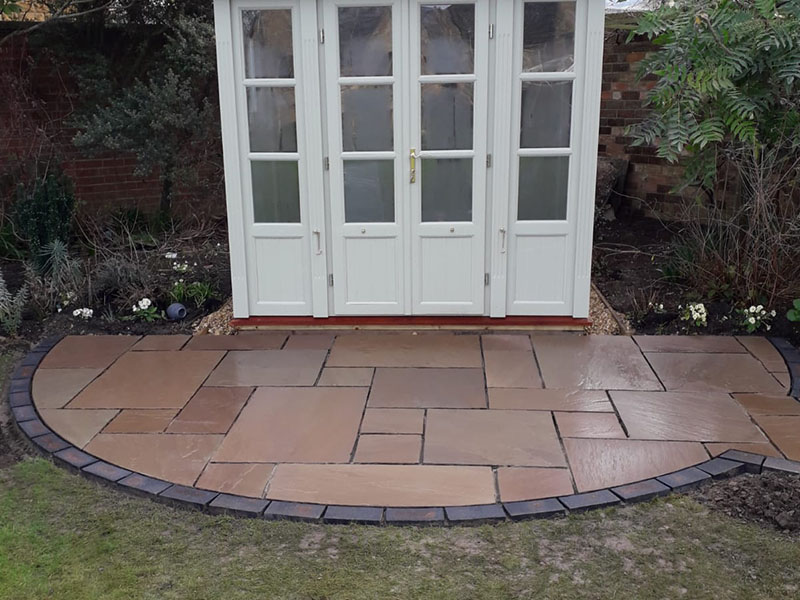 The paving used for the summerhouse was an Indian sandstone. Lining the design are solid blue engineering blocks to match the paving on the lower level. The area look out to a blank wall, a bit of an eye-saw, so we installed some Yew tree hedging that also provided some privacy.
The Driveway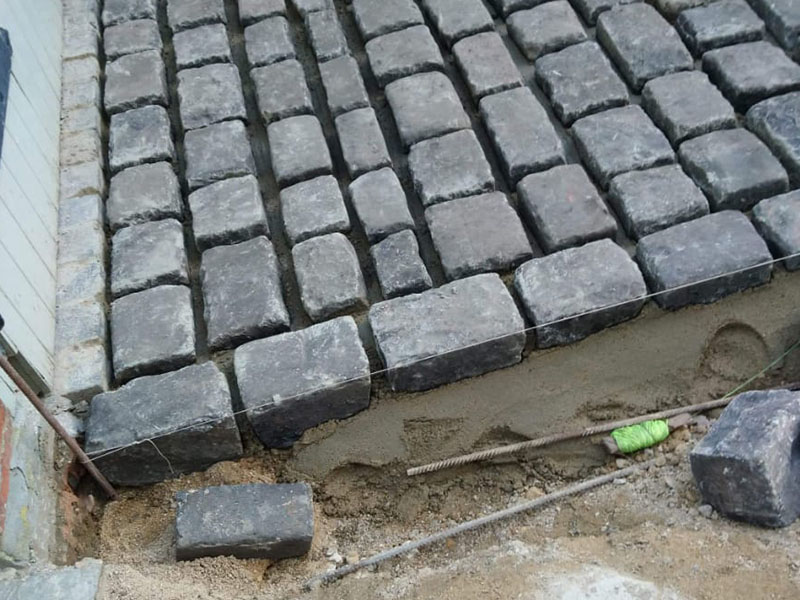 Because the driveway was on a sloped the gravel had previously slid down to the entrance of the garage where it gathered over time. To combat this we lay a honeycomb cover to contain the gravel. The beautiful cobblestone is reclaimed from factories in Preston and brought character and unity to the outdoor space.
New Drainage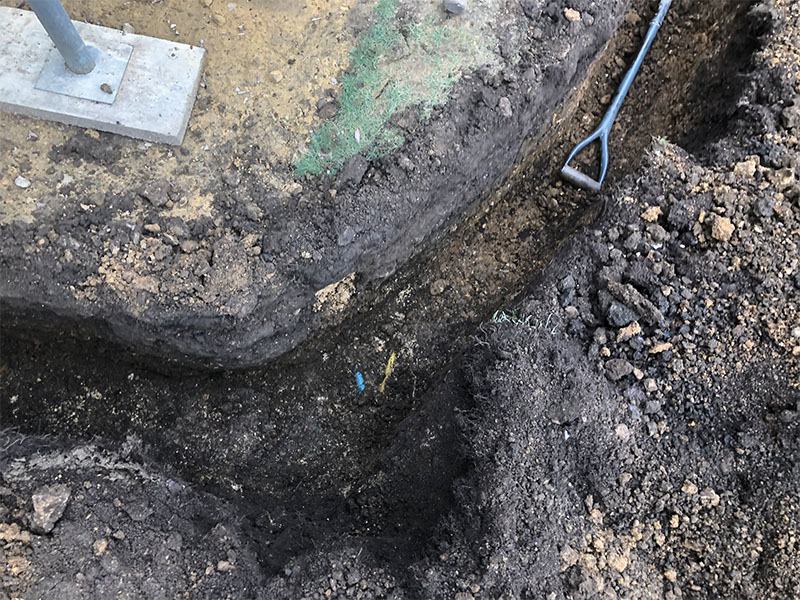 The drainage also needed to be completely re-done to ensure water wouldn't run down from the upper level and flood the conservatory. Mr and Mrs Plews garden now functions with complete harmony and they have since filled their border with beautiful perrinials and annuals. We visit the garden regularly to keep it looking pristine with our garden and grounds maintenance services.