A Contemporary Cotswold Garden Design: Entertaining Areas
PAS Landscapes | A Contemporary Cotswold Garden Design: Entertaining Areas
The Cotswolds are renowned for their quintessentially honey-coloured stone towns and villages, the rural beauty spot is protected as the largest area of Outstanding Natural Beauty in England and Wales. If there's anywhere to gain garden inspiration, it's here!
There's a variety of impressive Cotswolds garden designs to spark your creativity, bringing personality and purpose into your garden is key. Something the Cotswolds is known for is inspiring a variety of period themed gardens such as a 20th-century garden.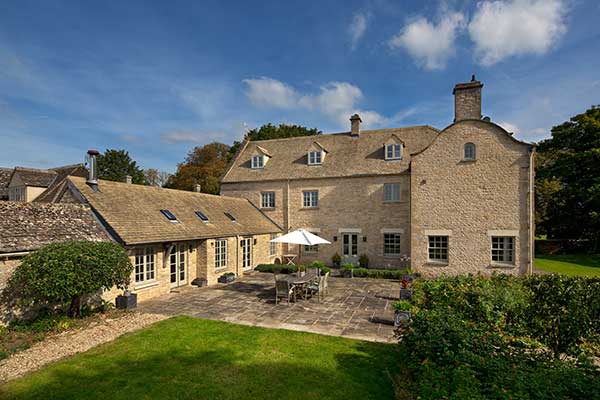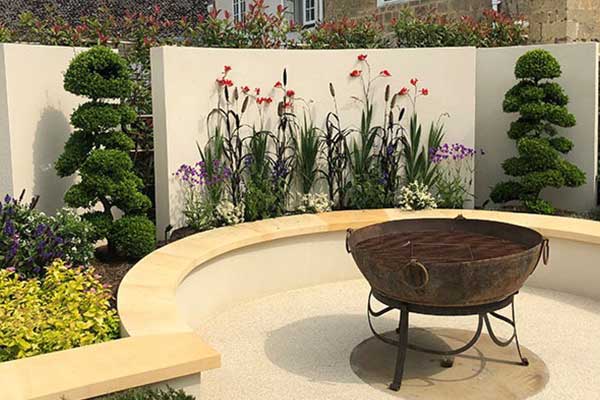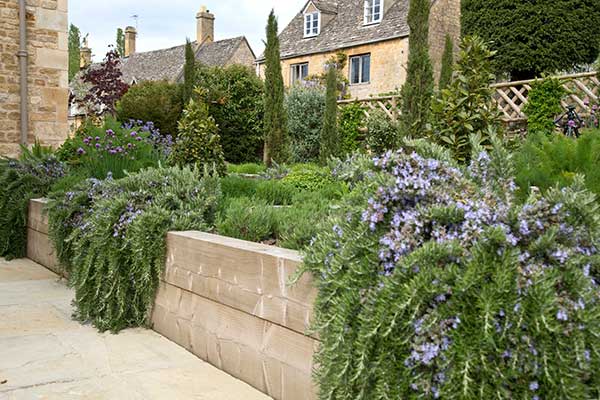 Creating a functional space within your garden is key when hosting gatherings. When professionally designed, these entertainment spaces integrate seamlessly into bold foliage and open spaces. Making space work for you is essential, creating seating areas in shaded and sunny areas caters for diverse weather.
Entertaining spaces aren't complete without somewhere to sit and relax. Combining natural elements such as Cotswold stone and man-made elements such as cushions can add texture to your garden. Alternatively, blending the seating area into your borders creates soft edges to your garden. This is appealing to the eye, easy to maintain and invites the garden into your entertaining area.
Create your classic Cotswolds focal point using a built-in BBQ or pizza oven. Tempting guests outside is easy when elements of the kitchen area outside, throwing open the bi-fold doors encourages the garden to become a part of the kitchen. An alternative focus point would be a built-in firepit, these are extremely popular as they allow for entertaining all year round. Hot Tubs are also great for creating a continual hosting space. The added warmth element from the firepit and hot tub are great for the chilly Cotswold winters.
Lighting is key at any party, adding decking strip lights or solar panel string lights can add the perfect evening glow. The gathering doesn't have to end when the sun goes down, having automatic lighting gradually introduced is a seamless way to move from day to night. Lighting can also be a great way to create a definitive pathway through the garden ensuring the garden becomes a part of the party.
As mentioned earlier, soft furnishings are a great way to create texture within your entertaining area. A simple tweed cushion set or solid oak sleeper bench are great additions to your garden design. Establishing contrasts using texture within your entertainment space will make key areas pop and inject a personal touch to your space.
Privacy is essential and fiercely valued within the Cotswolds, a simple way of creating this is by adding height to your garden. A walled seating area tucked away in the corner of your well-designed garden would be the perfect addition for those quiet summer evenings. An alternative is creating privacy through trees or taller plants such as bamboo. The types of shrubs and trees should be discussed and specifically selected depending on the aspect of your garden and soil type.
Creating your outdoor entertainment area is personal and should be carefully designed to ensure maximum usage. Garden design can seem overwhelming and a lot to keep on top of, this is where our skilled team comes in.
Here at PAS we are specialists in garden design, construction and maintenance. We have the experience needed to transform your outdoor space into a multi-functional area to suit your lifestyle. We're here to make your life easier and manage the project from start to finish.  If you're looking to reinvent your outdoor space, get in touch to see how we can transform your Cotswold garden.